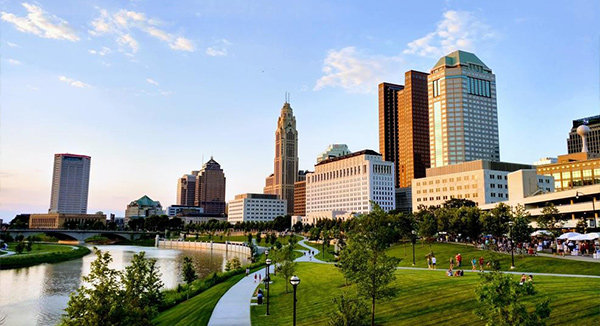 While the state of Ohio may not be top of mind as a major real estate investment center, there are many reasons why investors should keep an eye on net lease assets and opportunities across the Buckeye State, and specifically within its capital, Columbus. 
With 11.7 million residents and 2.3 percent growth during the last decade, Ohio is the nation's seventh most populous state. Ohio has attracted new residents with its low cost of living that is approximately ten percent lower than the national average and housing prices that are comparatively low as well. The state boasts good schools and prestigious universities, as well as a thriving economy that also ranks seventh in the nation. 
Business is Booming
When it comes to business, the state is ranked fifth for Fortune 500 companies and is home to 25 firms, with more than half located in Columbus alone. Columbus's economy is hugely diverse, offering employment opportunities across major industries such as technology, finance, healthcare and education. Among the companies that operate their headquarters or have significant employee counts in the area are Nationwide, J.P. Morgan Chase, Honda, Big Lots, Wendy's and Huntington Bank, among others.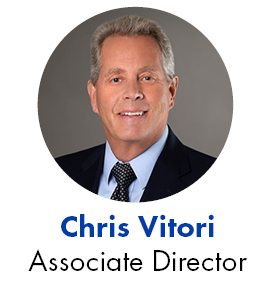 "Columbus is ripe with opportunity for net lease and commercial real estate investors…new construction is robust, and the existing supply of second-generation investment properties is also abundant."
In recent months, a startup company, Staq Pharma Inc., announced plans to build a $50 million facility in Columbus and create 300 new jobs. Intel also recently announced plans to open two new factories in a rural area east of Columbus with an initial investment of more than $20 billion and a long-term investment that could exceed $100 billion. This is the single largest commitment by a private-sector firm ever announced in Ohio, and a total of 10,000 jobs – both permanent and construction-related – are expected to be created in the short-term. The economic impact of an announcement like this will be substantial, and the area will benefit from additional population growth in the coming years – not only from Intel, but from all the supporting suppliers and businesses this mega-site is sure to attract. 
With this growth comes the need for housing, and residential developers as well as multifamily investors will see new opportunities generated. Retail will soon follow as an influx of residents will need access to grocery stores, restaurants, shops and entertainment. Net lease investors will be quick to pursue newly built banks, car washes, dollar stores and drugstores, self-storage facilities, drive-thru restaurants and strip centers that will undoubtedly pop up overnight to serve the fast-growing community. Additional industrial development is sure to happen too, as again, an operation of this size will draw suppliers and manufacturing partners. 
Current Growth Areas & Opportunities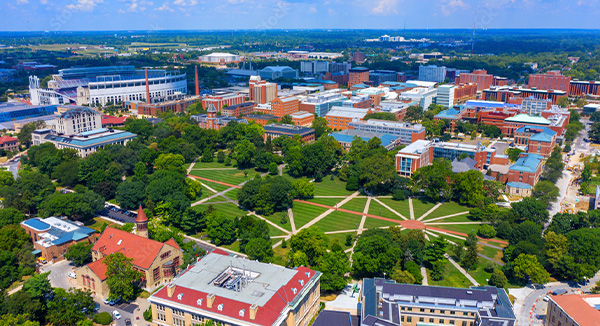 As the market waits for these future developments to become a reality, Columbus has plenty of activity already occurring. The bulk of new retail construction is happening in suburban areas including New Albany to the northeast, Dublin and Hilliard to the northwest, and in town along the Interstate 70 and State Route 315 corridors near Grandview Heights. Just west of downtown, two significant projects are in various forms of development. The Peninsula includes office, residential, retail and hospitality space, and the project has already secured several large office tenants including Deloitte and Insight Global. The second development is Gravity, a mixed-use project featuring residential, Class A office space, eclectic retailers and outdoor entertainment and gathering spots. The immediate area along West Broad Street is primed for redevelopment, so as incoming residents spur growth, investors will be able to acquire newly built net lease retail, multi-tenant retail and additional multifamily properties that crop up. 
Industrial development has been robust in Columbus as well, with 9.0 million square feet of warehouse space built in the past year and another 15.0 million under construction. Much of the activity is occurring within the Rickenbacker Global Logistics Park. Last summer, a newly built 500,000-square-foot industrial facility leased to Synnex Corporation sold for $31.5 million. The property is strategically located adjacent to Rickenbacker Airport, which is the 27th largest cargo airport in the U.S. 
Another corridor of growth and development exists in and around The Ohio State University – one of the city's largest economic drivers. Located minutes north of downtown, OSU is one of the nation's largest public universities. It features a huge medical complex and an enrollment count of over 67,000 students. The year-round student and faculty population, not to mention the 24,000 people employed by OSU's medical center, drive a significant need for multifamily housing, retail and healthcare. And while the university itself may not provide traditional commercial real estate investment opportunities, continued expansion by Ohio State is driving local growth. The areas along High Street and Lane Avenue have seen a resurgence lately, and the CVS Pharmacy at this pivotal intersection traded recently for $7.5 million. The Olentangy River corridor too is seeing new development to support the growing medical complex, as the Wexner Medical Center announced additional expansion in the form of an inpatient hospital slated to open in 2026. Driven by an aging baby boomer generation, healthcare in and around the Columbus area will continue to expand and offer investment opportunities beyond the walls of Ohio State. 
A Good Bet for Future Investment
Columbus is ripe with opportunity for net lease and commercial real estate investors. New construction is robust, and the existing supply of second-generation investment properties is also abundant. Continued cap rate compression and competition, especially from out of state buyers, maintains a seller's market for single-tenant net lease investors, and the frothy market is ideal for developers who can sell quickly and move on to the next project. Overall market dynamics may be impacted in the coming months by continued inflation and rising interest rates, but the Columbus market is one area investors can continue to bet on.