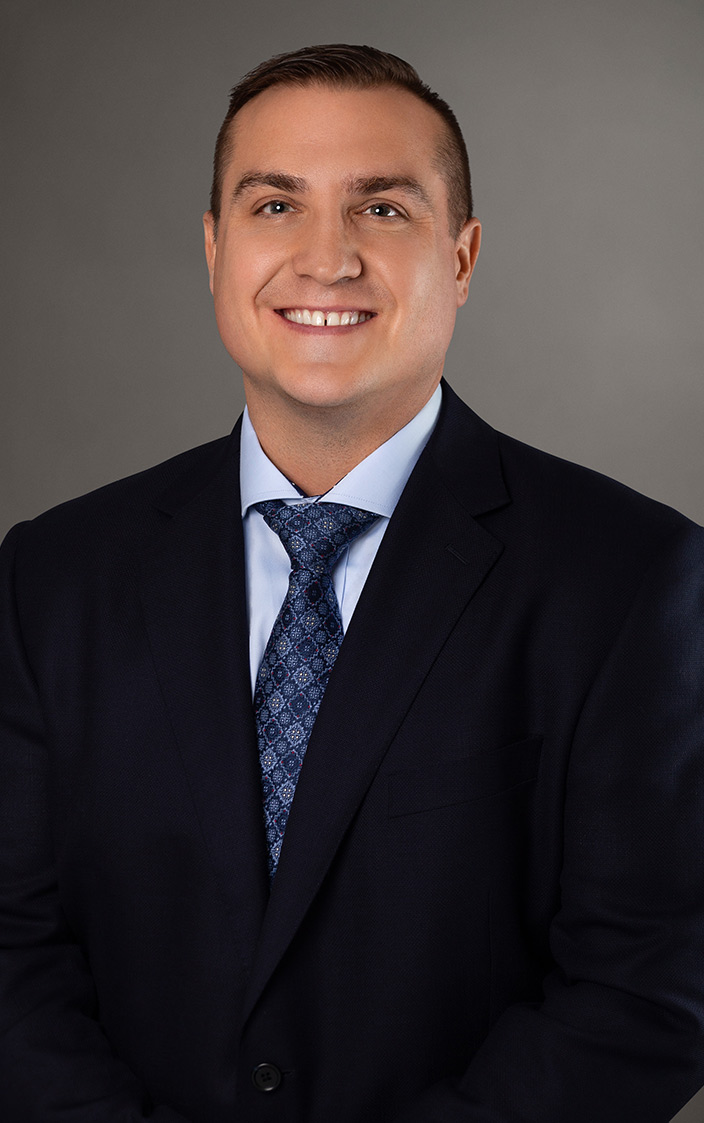 Ryan Roedersheimer
Senior Vice President
Office Address
1101 St Gregory St, Suite 345
Cincinnati, OH 45202
United States
About Ryan
Ryan Roedersheimer is a Senior Vice President and lead broker in Northmarq's Cincinnati, Ohio office. With over 20 years in sales experience, Roedersheimer specializes in the acquisition and disposition of multi-tenant and single-tenant income producing assets. Prior to Northmarq, Roedersheimer served as a Director at Stan Johnson Company. 
During his time with Stan Johnson Company, he has participated in the strategic planning and development of the multi-tenant retail sector. Roedersheimer has also taken it upon himself to help mentor new and experienced brokers that have recently joined his team. He consistently provides strong results for his clients by advising, educating and coaching them on the specifics of an asset to the point where he is prepared to overcome most objections and avoid unexpected issues that might hinder a transaction from completion. Over the course of his commercial real estate career, he has closed hundreds of millions in total transaction volume.
Prior to joining Stan Johnson Company, Roedersheimer worked with Marcus & Millichap as an Investment Broker as a National Retail and Net Leased Investment Groups. Before entering the commercial real estate industry, he was one of the top sales executives at Verizon Wireless, earning the prestigious Presidents Cabinet award and ranking in the top ten among a national sales force of approximately 30,000 colleagues.
Roedersheimer along with his wife Maura, have five children ranging from ages 13 down to 3. As a family, they love hanging out together in their rural home in Northern Kentucky as well as with their extended church family.
Licensed Commercial Real Estate Broker - OH
2021 Stan Johnson Company Sales Excellence Award
International Council of Shopping Centers (ICSC)
Notable Deals
| Property | Location | State | Type | Sold Price |
| --- | --- | --- | --- | --- |
| Planet Fitness | Cincinnati, OH | OH | Special Purpose | $0.00 |
| Franklin Square | Knoxville, TN | TN | Retail (MT) | $20,500,000.00 |
| Washington Square | Georgetown, KY | KY | Retail (MT) | $14,950,000.00 |
| Sheridan Square | Lawton, OK | OK | Retail (MT) | $11,000,000.00 |
| Platnet Fitness Portfolio of 2 | Various | FL | Retail (MT) | $7,600,000.00 |
| Florence Shops | Florence, KY | KY | Retail (MT) | $5,500,000.00 |
| Kimmell Crossing | Vincennes, IN | IN | Retail (MT) | $4,605,000.00 |
| Thomasville Center | Thomasville, GA | GA | Retail (MT) | $3,972,414.00 |
| Big Lots & Orscheln | Durant, OK | OK | Retail (MT) | $3,852,780.00 |
| Brick & Tile Building | Mason City, IA | IA | Office | $3,797,750.00 |
| Walgreens | Cincinnati, OH | OH | Retail (ST) | $3,350,000.00 |
| Civic Center | Cincinnati, OH | OH | Special Purpose | $3,285,000.00 |
| Multi-Tenant Retail/Medical Center | Cincinnati, OH | OH | Retail (MT) | $3,025,000.00 |
| Main on Main Center | Englewood, OH | OH | Retail (MT) | $2,960,000.00 |
| Food City | Rossville, GA | GA | Retail (ST) | $2,800,000.00 |
| Ollie's Bargain Outlet | Hot Buys Furniture | Greensboro, NC | NC | Retail (MT) | $2,600,000.00 |
| KeyBank | Harrison, OH | OH | Retail (ST) | $2,050,000.00 |
| Fast Pace Health | West Monroe, LA | LA | Healthcare | $1,962,625.00 |
| Mavis Discount Tire | Clinton, MS | MS | Retail (ST) | $1,941,176.00 |
| Dollar General | Prestonsburg, KY | KY | Retail (ST) | $1,861,972.00 |
| America's Best | Buff City Soap | | | | $1,800,000.00 |
| Salon 2200 | Milford, OH | OH | Retail (ST) | $1,650,000.00 |
| Dollar General | Pineville, LA | LA | Retail (ST) | $1,645,000.00 |
| Dollar General | Blooming Prairie, MN | MN | Retail (ST) | $1,642,857.00 |
| Dollar General | Nicollet, MN | MN | Retail (ST) | $1,606,875.00 |
| Orscheln Farm & Home | Lincoln, NE | NE | Retail (ST) | $1,600,000.00 |
| Dollar General | Woodworth, LA | LA | Retail (ST) | $1,505,000.00 |
| Dollar General | Turkey Creek, LA | LA | Retail (ST) | $1,415,000.00 |
| Key Bank | Cincinnati, OH | OH | Retail (ST) | $1,350,000.00 |
| Dollar General | Parks - Saint Martinville, LA | LA | Retail (ST) | $1,340,000.00 |
| Dollar General | Brownton, MN | MN | Retail (ST) | $1,291,607.00 |
| Concentra | Dayton, OH | OH | Healthcare | $1,280,000.00 |
| Dollar General | Florien - Many, LA | LA | Retail (ST) | $1,263,000.00 |
| Dollar General | Truman, MN | MN | Retail (ST) | $1,262,000.00 |
| BlueSprig | Georgetown, KY | KY | Healthcare | $1,050,000.00 |
| McDonald's | Big Stone Gap, VA | VA | Retail (ST) | $725,000.00 |
| 1210 Paris Rd - Mayfield - KY | Mayfield, KY | KY | Retail (ST) | $450,000.00 |